Apple turns off Apple TV & iTunes TV show rentals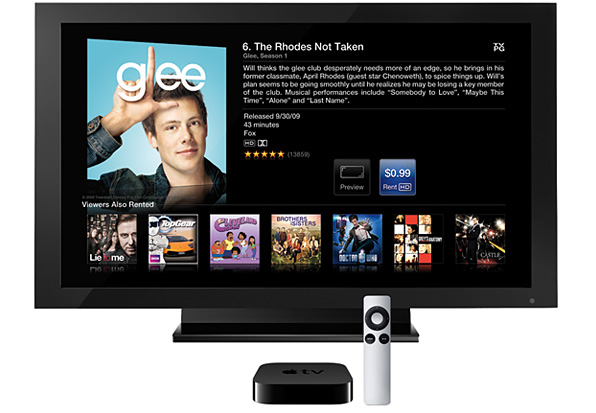 While we have never been able to rent TV shows from iTunes or via Apple TV here in the UK, the news that Apple has quietly removed the ability in the US, is still somewhat of a surprise. Apparently the rentals option, which was turned off yesterday, wasn't popular with customers.
An Apple spokesperson told Macworld:
"iTunes customers have shown they overwhelmingly prefer buying TV shows," as opposed to renting them. "iTunes in the Cloud lets customers download and watch their past TV purchases from their iOS devices, Apple TV, Mac or PC, allowing them to enjoy their programming whenever and however they choose."
Earlier this month, Apple opened up the ability (in the US) to re-download past TV show purchases on Mac & iOS devices, and also stream them to the Apple TV. Though here in the UK, our iCloud download options are still restricted to books and apps.
Personally, I don't buy TV shows from iTunes very often, so the option to rent probably wouldn't have been something I would have ever done – even if it had made it across the pond. I'd much rather see catch-up services such as the BBC's iPlayer and Channel 4's 4oD come to the Apple TV.
Did you rent TV shows from iTunes, or would you have done, had the option been available? Let me know by leaving a comment below.