Apple to send iPad mini event invitations October 10th?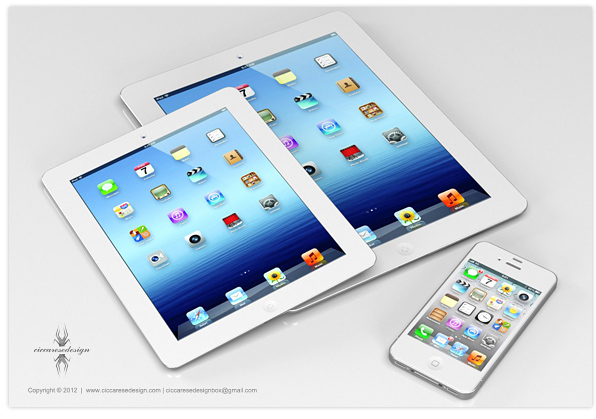 If you decided not to pick up the iPhone 5 and save your hard-earned cash for the iPad mini, you'll be pleased to know that the wait for Apple's pocket-sized tablet may soon be over. According to the latest report, Apple is set to send out invitations for an iPad mini press event on October 10, which suggests the device could get its grand unveiling around October 17.
This isn't just wild speculation from a mystery source within Apple's Chinese supply chain, either; this report comes from Fortune's Philip Elmer DeWitt. However, DeWitt does note that this is a "rumor we have no reason to believe."
According to our source, who asked not be named, there appears to be some truth to the widespread rumors that Apple is preparing to launch a smaller and cheaper version of the iPad — often called the iPad mini or iPad air and usually described as having a 7.85-inch screen.

What our source adds is the specificity of a date: The press, he says, can expect invitations to go out on Oct. 10.
Given Apple's history with event invites, this suggests the Cupertino company's announcement could be held on October 17 — if DeWitt's source is correct, of course.
Following this rumor, Japanese blog Macotakara has reported that the iPad mini has already entered production at the new Foxconn factory in Brazil. It's unclear whether the Chinese plants are also producing the device, however, given that this is a brand new Apple device — and not just a refreshed one — it's possible the company is using the less established Brazilian site in an effort to prevent part and component leaks.
[Via MacRumors]