Apple Thunderbolt Display in short supply, new slimmer model coming soon?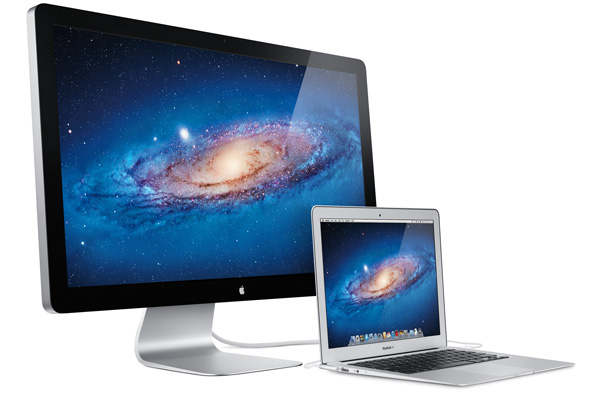 Apple could be gearing up to launch a new model of its Thunderbolt Display as stock of its existing model starts to diminish. A number of retailers, including Amazon.com, no longer have Thunderbolt Displays available, which is traditionally a sign of an upcoming product refresh. Some are speculating that Apple will overhaul the display to introduce the same design sported by its latest iMacs.
The existing Thunderbolt Display was last updated in 2011, introducing the new Thunderbolt connection. However, its look has remained largely the same for several years. With Apple's display technology vastly improving, and with the introducing of the new MagSafe 2 connector, there couldn't be a better time for the Thunderbolt Display to get some attention.
As well as adding the MagSafe 2 connector, Apple could introduce USB 3.0 connectivity, and give the new model the same sleek design as the latest iMac. That would also mean adding the iMac's much-improved display, which promises better color, and a 75% reduction in glare.
The only thing that could stand in the way of this new display at this point is manufacturing difficulties. Apple has made it clear that the new iMac's display isn't easy to build, and that's meant that supplies of the new machine have been very constrained. For example, there's currently a 3-4 week wait for the 27-inch model to be shipped from Apple's online store.
Would you like to see a new Thunderbolt Display that's designed to look like the latest iMac?
[Via: AppleInsider]