Apple awarded $1.049bn in Samsung patent trial victory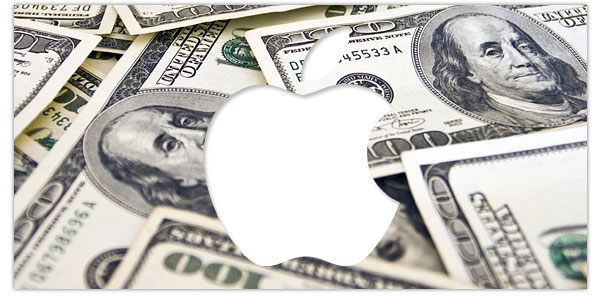 Following less than three days of deliberations, the jury in the Apple vs. Samsung patent trial has unanimously ruled that the Korean company must pay Apple $1.05 billion (£665m) in damages for infringing its design and utility patents.
The nine-person jury dismissed Samsung's counter-claim that Apple had infringed on its patents, with the presiding member of the jury announcing that Samsung was entitled to "zero" in damages from the Cupertino company.
Samsung was found guilty of infringing a number of Apple's patents, but not with every single device that was involved in the trial. The infringements included the use of bounce-back effects when scrolling, the icons and layout of the iPhone's homescreen, the design of the iPhone, and pinch and zoom gestures.
However, in a minor victory for Samsung, the jurors decided that a patent relating to the design of the iPad had not been infringed upon by Samsung's tablet devices.
Here are the official verdict reactions from the two companies:
Apple:
We are grateful to the jury for their service and for investing the time to listen to our story and we were thrilled to be able to finally tell it. The mountain of evidence presented during the trail showed that Samsung's copying went far deeper than even we knew. The lawsuits between Apple and Samsung were about much more than patents or money. They were about values. At Apple, we value originality and innovation and pour our lives into making the best products on earth. We make these products to delight our customers, not for our competitors to flagrantly copy. We applaud the court for finding Samsung's behavior willful and for sending a loud and clear message that stealing isn't right.
Samsung:
Today's verdict should not be viewed as a win for Apple, but as a loss for the American consumer. It will lead to fewer choices, less innovation, and potentially higher prices. It is unfortunate that patent law can be manipulated to give one company a monopoly over rectangles with rounded corners, or technology that is being improved every day by Samsung and other companies. Consumers have the right to choices, and they know what they are buying when they purchase Samsung products. This is not the final word in this case or in battles being waged in courts and tribunals around the world, some of which have already rejected many of Apple's claims. Samsung will continue to innovate and offer choices for the consumer.
While Samsung believes the verdict will result in less innovation, Michael Gartenberg, industry director at Gartner disagrees. Following the news he tweeted: "I'd argue that Apple patents being upheld will force industry toward innovation and differentiation"
Microsoft are a pretty good example of a company doing exactly that. Although Windows phone doesn't have the market share of its rivals, its user-interface has been widely praised for its unique design. Reacting to the verdict, Senior director of Windows Phone marketing communications Bill Cox tweeted: "Windows Phone is looking gooooood right now."
Unsurprisingly, Samsung has indicated that it will appeal against the decision.
Apple will attend an injunction hearing on the 20th of September, where bans on sales of some of Samsung's infringing devices could be decided.
TUAW has put together a full breakdown of the infringement decisions, and the devices that they affect.