Philips unveils four new Lightning speaker docks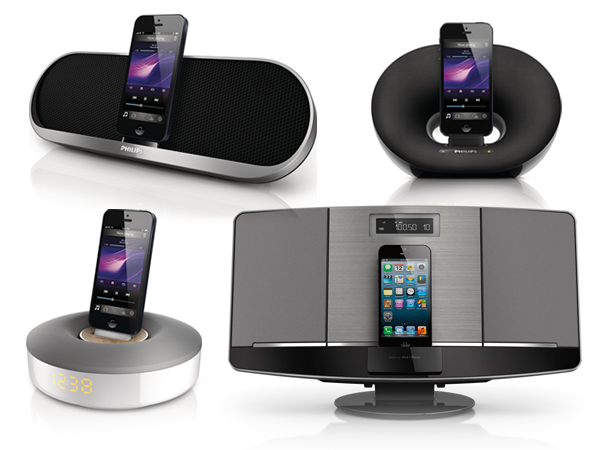 It's been just over two months since Apple unveiled the iPhone 5 and its new Lightning connector, and now Lightning-compatible accessories are pouring in thick and fast. The latest are four stylish looking speaker docks from Philips, which are sure to cater to everyone's needs.
The smallest of the four docks is the Bedroom Docking Speaker (DS1155), which has a 360° design and promises to provide "rich omnidirectional sound to fill your bedroom." It has a built-in clock display — perfect for the bedside table — which automatically syncs the time with your iOS device. It has a USB port on the back that allows you to connect and charge a second device simultaneously.
Bedroom Docking Speaker (DS1155)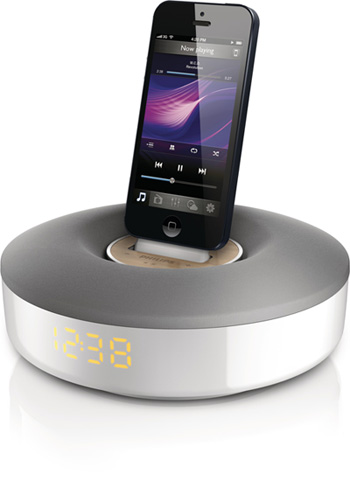 If you're looking for something a little louder that still offers plenty of portability, then there's the Portable Docking Speaker (DS7580). It's slim and compact enough to fit in your bag, Philips says, and boasts "wOOx" technology that provides a "rich and deep bass." It also offers precise tuning between the speakers to ensure "a smooth transition between low- to mid- and high-frequencies," and a built-in battery that lasts around eight hours.
Philips Portable Docking Speaker (DS7580)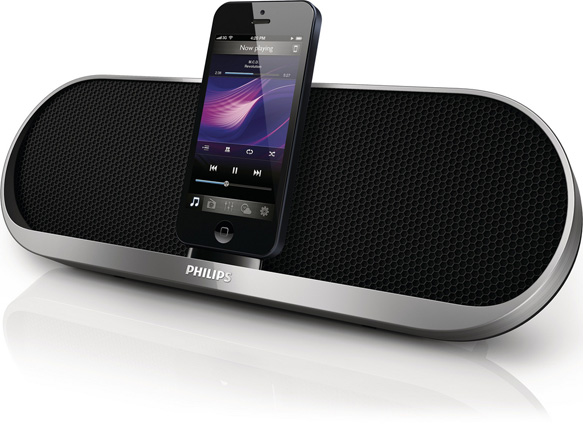 The Room to Room Docking Speaker (DS3205) is designed to stay in your home, and includes high-quality neodymium speakers for "better bass response and a pure balanced sound quality." It's the ideal dock for your living room or kitchen — providing you'll only be listening to music from your iOS device.
Philips Room Docking Speaker (DS3205)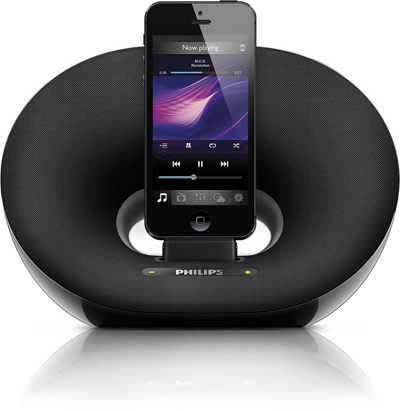 If you want more options for your music, then there's the LifeStyle Music System (DCM2067) — the biggest and best of Philips new speaker range. It sports "an elegant and slim design that looks good in any modern interior," and features a retractable Lightning dock and a built-in CD player and FM radio. It delivers 20W RMS power to provide "a great sound performance."
Philips LifeStyle Music System (DCM2067)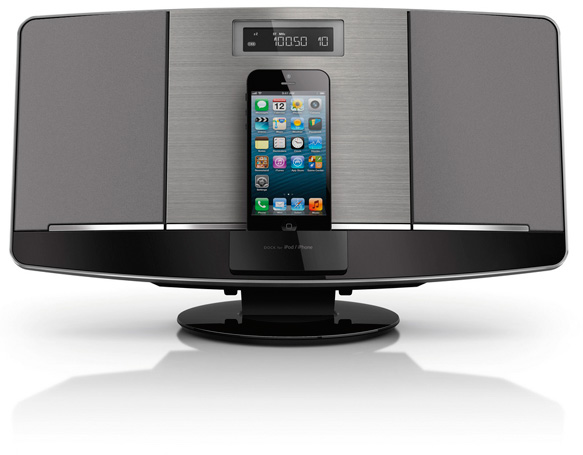 Philips' new speaker docks are available throughout Europe today. The company hasn't provided any pricing, unfortunately, so you'll have to look for them at your local electronics retailer.
Will you be adding any of these to your Christmas list?