Apple Store goes down ahead of WWDC Keynote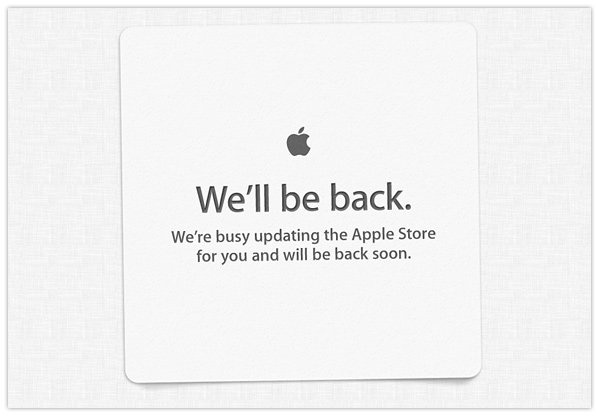 With just under fours hours to go until the start of the 2012 WWDC keynote address, the Apple Store is officially down. The "We'll be back" notice pictured above may just be the best indication so far that new hardware will be announced at today's event.
While it is highly unlikely that Apple will show off a new iPhone during the keynote, previous rumours have claimed that the company will announce upgrades to nearly all of its Mac lineup, with the MacBook Pro and Mac Pro the most likely to be refreshed.
Whatever Apple announces, you will be able to read about it on here.