Apple Store 2.0 to launch this Sunday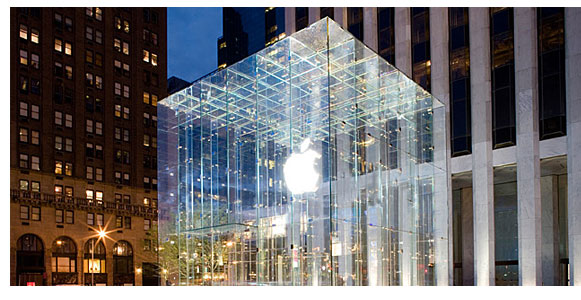 Rumours surrounding a major Apple event to commemorate the company's 10th anniversary in retail this Sunday have been big news the past few weeks, and although many were initially expecting a product launch, it now appears that we may see the launch of 'Apple Store 2.0'.
Sources for 9 to 5 Mac have passed on information regarding a complete overhaul for all of Apple's retails stores – internally dubbed Apple Store 2.0 – that will see the company introduce iPads as interactive product labels to replace the current paper signs, in addition to some other major changes.
The report says each store will have an area dedicated to 'Startup Sessions' where customers purchasing a new Mac can be assisted through the setup process. iPads will replace iPod touches as Easy-Pay terminals to handle customer payments and will display interactive product demos. A new iOS application will be released to help customers with their Apple retail experience, and some stores will also be equipped with "huge" displays and brand new sound systems.
These changes are said to be so big that not only is Ron Johnson involved, Apple's Senior Vice President of Retail; but also Steve Jobs, the company's CEO; and Jony Ive, its Chief of Design.
Whatever happens this Sunday, it seems as though its going to be big news for Apple customers as well as its employees. The event has now been hitting the headlines for several weeks, and the amount of planning and secrecy Apple seems to require for this day would suggest something exciting is on its way.