Apple rolls out updated App Store in iOS 6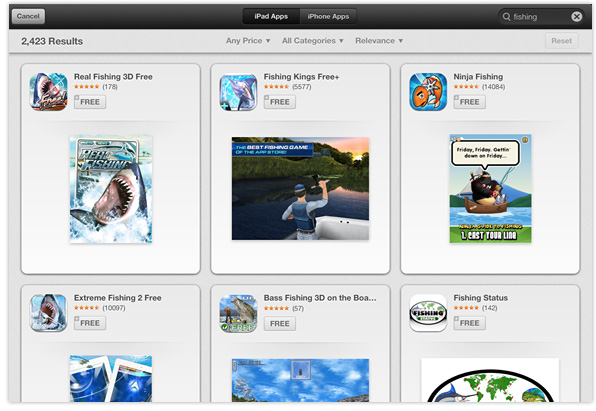 Apple has this week rolled out an updated App Store for developers running the beta version of iOS 6 on their devices. First reported by 9to5Mac, the most notable change has been made to the search results, which sports an interface similar to Chomp – the app search engine that Apple acquired earlier this year.
Search results made on both the iPhone and the iPad now appear in tiles, with each tile containing the app name, icon, screenshot and price. While the iPad shows up to six results on screen at a time, the iPhone shows just the one.
Courtesy of JailbreakNation, here's a video demonstration of the updated App Store running on the iPad.
9to5Mac also reports that Apple has enabled three features that were available in the previous version of the App Store in iOS 5, but hadn't made it to iOS 6 – Genius Recommendations, Purchases, and the ability to search for podcasts.
Apple has already announced that iOS 6 will be released this Autumn.