Apple rolls out iTunes in the Cloud for movies in 11 European countries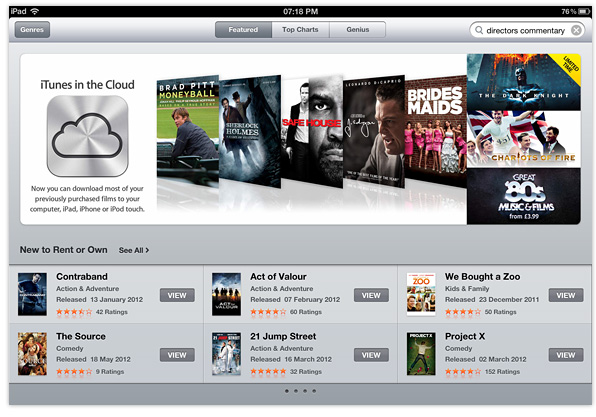 Apple has today extended its iTunes in the Cloud service for movies to an additional 11 European countries. The feature, which was first launched in the US back in 2012, allows customers to re-download previous iTunes movie purchases on all of their devices – wirelessly and without syncing.
According to The Next Web, who received confirmation of the roll outs from Apple, the service is now available to customers in Belgium, Cyprus, Denmark, Finland, France, Greece, Luxembourg, Malta, Netherlands, Norway and Sweden.
In addition, customers in France can now also re-download TV shows – a feature previously only afforded to users in Australia, Canada, the UK and the US.
Apple has updated its iTunes in the Cloud Availability support document to reflect the new roll outs.