Apple retail staff being invited to test OS X Mountain Lion ahead of next month's launch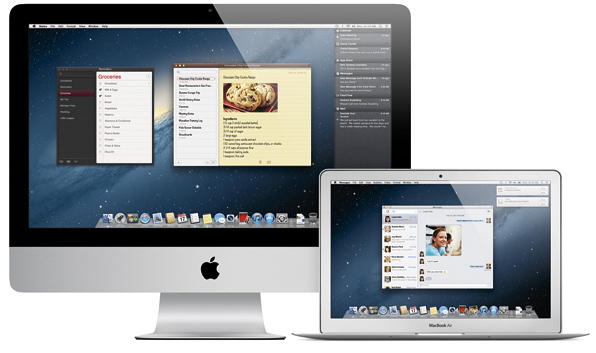 Ahead of OS X Mountain Lion's public debut next month, Apple is inviting selected retail employees to test the new release before it hits the Mac App Store. The Cupertino company sent an email to Genius Bar and Creative employees that granted access to the software through Apple's AppleSeed testing program.
The Mountain Lion software is to be tested on personal machines only — not Apple's store machines — and the company encourages users to "use seeded software in your day to day activities" to test functionality and usability that "cannot be replicated at Apple."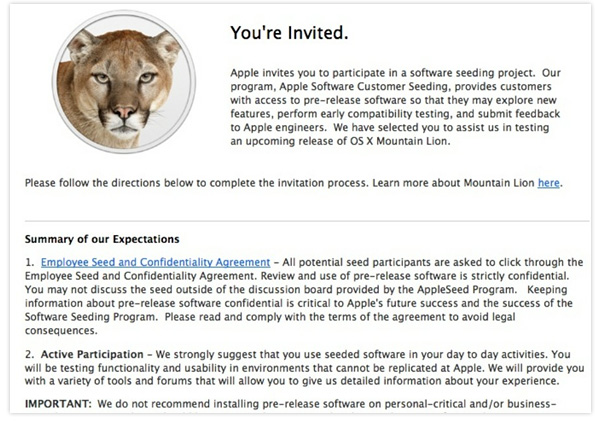 It does state, however, that the pre-release software should not be installed on "personal-critical" or business machines. Despite being a near-final release, it appears there could still be issues with this build that could render some Macs – or at least certain functions – unusable.
9to5Mac, which obtained a copy of this email, notes that this is the first time Apple has allowed testing of this kind, and that it shows the company is trying to open up its pre-release software to as many users as possible in a "controlled fashion." It's unclear whether this is the kind of thing Steve Jobs would have allowed, but it's certainly not a bad idea.
Of course, not only does this help Apple identify bugs and issues with Mountain Lion before its public release, but it also allows employees to familiarize themselves with the software in preparation for the questions that will receive from customers. For Genius Bar employees in particular, it's important to have a good understanding of the new operating system to solve customer issues.
In addition to the pre-release software, 9to5Mac reports that all retail employees will also go through a series of training sessions to learn all about the new release.