Apple responds to criticisms of iOS 6 Maps app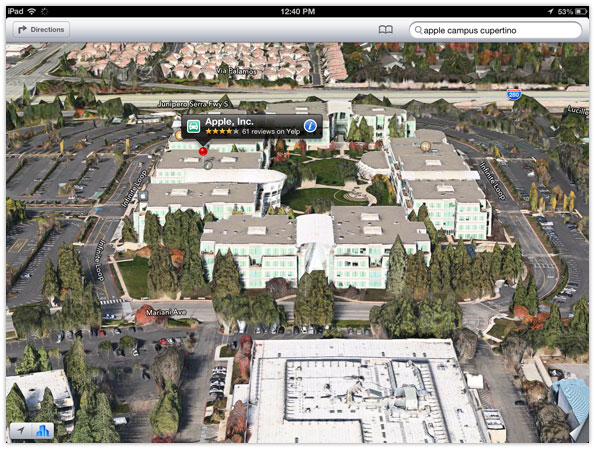 Following the release of iOS 6 last Wednesday, Apple has received widespread criticism of its new Maps app, which many users have pointed out contains major glitches and inaccuracies. The Cupertino company has now responded to those complaints in a statement, saying the app will get better.
Apple spokeswoman Trudy Muller told AllThingsD:
We launched this new map service knowing that it is a major initiative and we are just getting started with it. We are continuously improving it, and as Maps is a cloud-based solution, the more people use it, the better it will get.
We appreciate all of the customer feedback and are working hard to make the customer experience even better.
Some of the more obvious glitches and inaccuracies discovered in the app include bridges and buildings with Daliesque distortions, misplaced towns, areas obscured by cloud, and a farm in Dublin Ireland that has been designated with an airport symbol – though in fairness to Apple, the farm is called Airfield.
While there's no denying that some features of Apple's Maps app are impressive, especially the 3D views of major cities, overall it does feel like a downgrade from the Google Maps app that Apple chose to replace.
Google is reported to be working on a standalone Google Maps app for iOS, but not only could that be a long way off, there's no guarantee that Apple will accept it.
Until Apple improves its app, users can use the web version of Google Maps on their devices, or try one of the numerous third-party solutions available on the App Store.
What do you think of Apple's Maps app, are the complaints justified?