Apple releases four TV adverts for the iPhone 5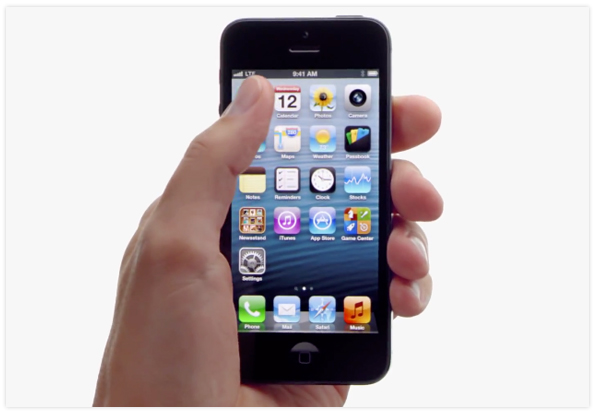 Following yesterday's launch of the iPhone 5, Apple has released four TV adverts promoting the new device. Titled "Thumbs", "Cheese", "Physics", and "Ears", the ads showcase how the 4-inch display is the ideal size for your thumb, the fact that the device is taller yet lighter than previous models, the camera's panoramic mode, and the new EarPod earphones bundled with the device.
Thumbs
"Introducing the iPhone 5, with 4-inch Retina display. It's the perfect size for everything — including your thumb."
Cheese
"Introducing the iPhone 5. Now taking beautiful photos in panorama is as simple as saying "cheese"."
Physics
"The iPhone 5 is here. The biggest and tallest yet somehow thinnest and lightest iPhone yet."
Ears
"Introducing the iPhone 5, with EarPods — designed to sound better and earshaped to fit better."
All four adverts feature the voice of US actor Jeff Daniels, who is currently starring as Will McAvoy in the HBO television series The Newsroom.