Apple releases new Smart Case for iPad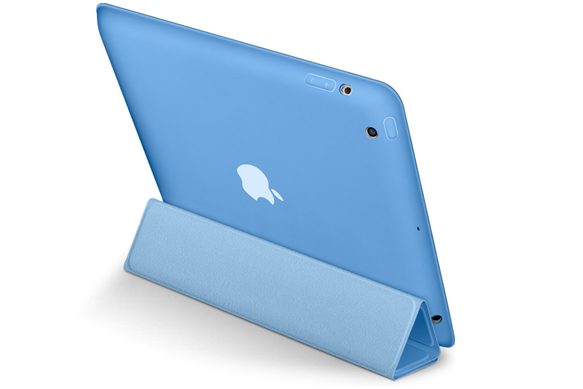 Apple has released a new case for the second and third-generation iPad which shares similar features to the company's Smart Cover, but also offers protection to the back and sides of the device. The Smart Case is made from polyurethane, comes in six different colours, and is priced at £39 ($49).
Product Description
The iPad Smart Case covers your iPad — both front and back — yet still retains the thin, light design of iPad. Like the Smart Cover, it folds easily into a stand for reading, typing and watching video. And it automatically wakes and sleeps iPad on open and close. Made from polyurethane, it's available in six bright colours. And you can personalise it with free laser engraving on the Apple Online Store.
Having used a Smart Cover on my iPad for the last few months, I've been concerned about the aluminum rear getting scratched, so I'm pleased to see Apple release this new case. I just wish they had made it available when they launched the new iPad.
Will you be ordering a Smart Case for your iPad?