Apple releases new iPhone 5 TV advert starring Venus and Serena Williams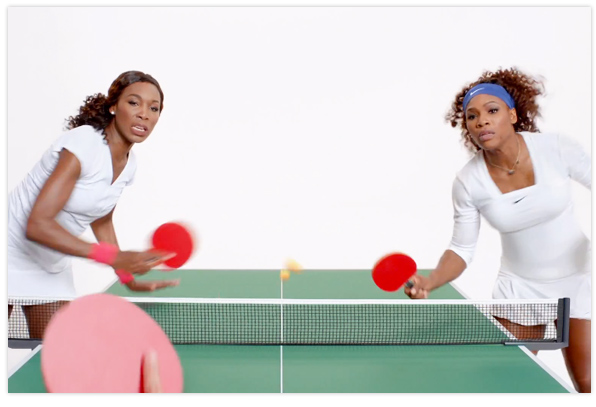 Apple's latest TV advert for the iPhone 5, which was posted on YouTube earlier today, highlights the company's "Do Not Disturb" feature by showing professional US tennis players Venus and Serena Williams playing table tennis in a dream sequence.
In the 30-second spot, which is titled "Dream", the narrator explains that had he not enabled Do Not Disturb on his iPhone, then his dream featuring the famous sisters could have been interrupted – and that, he says, "would just be… wrong".
Ever have a really cool dream? I'm having one right now. I don't want to be disturbed. And I won't, because before I went to sleep, I set this. Now my iPhone knows not to ring, unless it's important. Cause disturbing this, would just be… wrong.
Unfortunately, the advert comes on the same day that some iPhone users have reported that their "Do Not Disturb" has failed to disable itself. Thankfully though, the bug, which is thought to related to New Year's Day, has a simple fix: the feature just needs to be manually disabled.
Since its launch in September, Apple has now released seven TV ads for the iPhone 5.