Apple releases iOS 6.1.1 for iPhone 4S, addresses an issue impacting 3G performance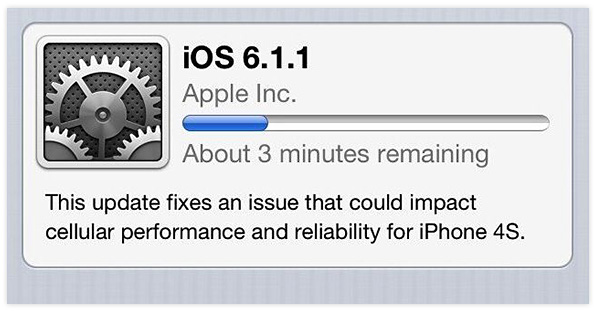 Following the news that Vodafone UK had warned iPhone 4S customers to delay upgrading to iOS 6.1 due to an issue that could impact 3G performance on the device, Apple has released a supplemental update which appears to address the problem.
According to its release notes, the iOS 6.1.1 update "fixes an issue that could impact cellular performance and reliability for iPhone 4S".
In a warning posted on its support forums, Vodafone UK said that it was aware of an issue with 6.1 that could result in some iPhone 4S users experiencing difficulty receiving calls or texts, and connecting to the internet. It also said that Apple was working on a solution.
If you've been experiencing 3G connectivity problems with your iPhone 4S let us know whether or not the iOS 6.1.1 update fixes them.