Apple releases 'Celebrating Steve' video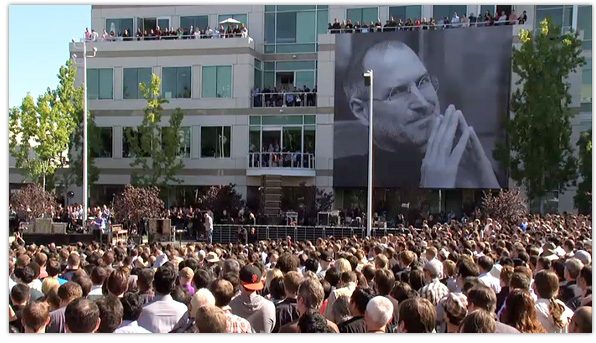 Last Wednesday, October 19, the family that Steve Jobs had built at Apple since it was established in 1976 celebrated his life at a special event held at the company's headquarters in Cupertino, California.
The event featured performances from Norah Jones and Coldplay, and speeches from Steve's closest friends and colleagues, including Apple's new CEO, Tim Cook, who said:
"The last two weeks for me have been the saddest in my life by far. But I know Steve. And Steve would have wanted this cloud to lift for Apple and our focus to return to the work that he loved so much. So it's with that spirit, that we wanted to get the entire company together today to celebrate Steve's extraordinary life and many accomplishments he had across his life."
If you'd like to watch the celebration, the entire video is now available on Apple's website. You'll need Safari 4 or 5 on your Mac, Safari on iOS 3 and above, or QuickTime 7 on your Windows PC in order to stream the video.