Apple recruitment video offers a rare glimpse inside its Cupertino headquarters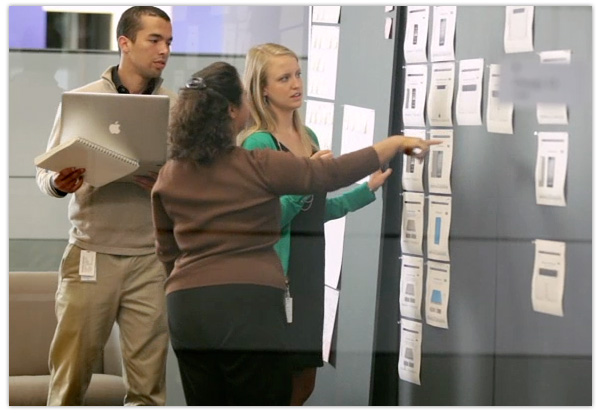 A short video featured on the corporate recruitment pages of Apple's website offers a rare and fascinating glimpse inside the hardware labs, design studios, and meeting rooms of the company's Cupertino, headquarters.
Along with various employee's thoughts on working at Apple, the video also provides a brief insight into the development of new battery technology, and the creation of the iPad Smart Cover.
According to some YouTube viewers, the video also features a picture of the much-rumoured taller iPhone – look for the blurry image stuck at the top of the wall 57 seconds in (also pictured above). Personally, I think it looks more like an iPad with a half-opened Smart Cover.
[Via: 9to5Mac]