Apple prepares the Yerba Buena Center for Wednesday's iPhone media event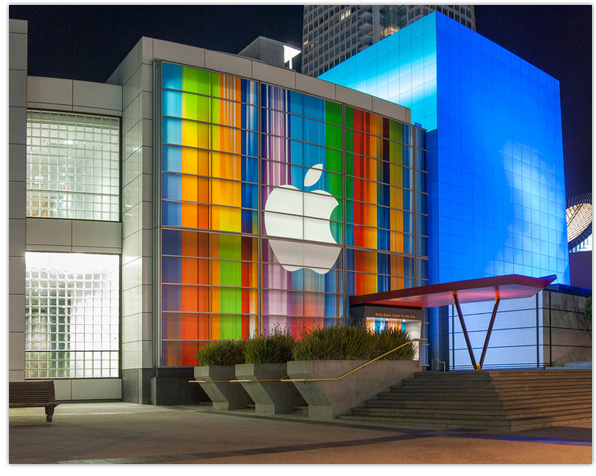 As you can see from this photograph taken by Ekkapong Techawongthaworns, Apple has been busy decorating the front of the Yerba Buena Center for the Arts in San Francisco – the location of Wednesday's media event, at which the Cupertino company is widely expected to unveil its next-generation iPhone.
As noted by one particularly observant member of the MacRumors forum, the stripes featured in the decoration appear to have been created by stretching iOS app icons such as iTunes, Game Center, Music, and Safari.
In the following squeezed and skewed image, which was based on a different photograph of the center, you can just about make out the iTunes and Music icons.

While some have speculated that the stretched effect is a nod towards an iPhone with a taller screen, it seems more likely that it was done for purely aesthetic reasons – and you have to admit, it does look pretty striking.