Apple prepares California Theatre ahead of tomorrow's iPad mini media event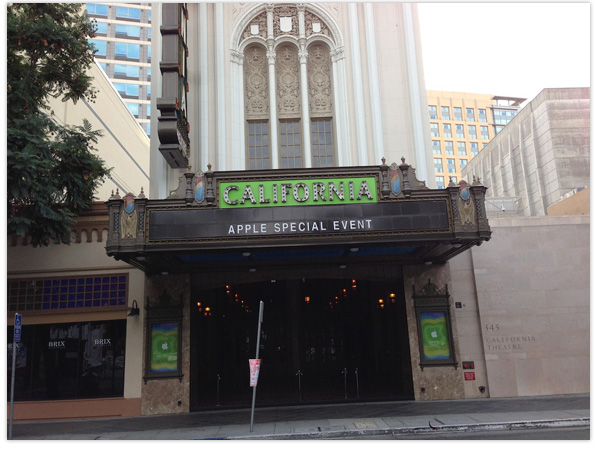 Apple has started preparing the California Theatre in San Jose ahead of tomorrow's much-anticipated iPad mini media event. Photographs taken by Techie Buzz show brightly coloured posters adorning the outer walls and interior of the venue, while the sign above the theater's entrance reads "Apple Special Event".
The posters, which feature the company's iconic logo, appear to be similar in design to the invitation used to announce the event. There is some speculation that the liberal use of colour could be a hint towards the iPad mini being available in a range of different colours – much like the 5th generation iPod touch.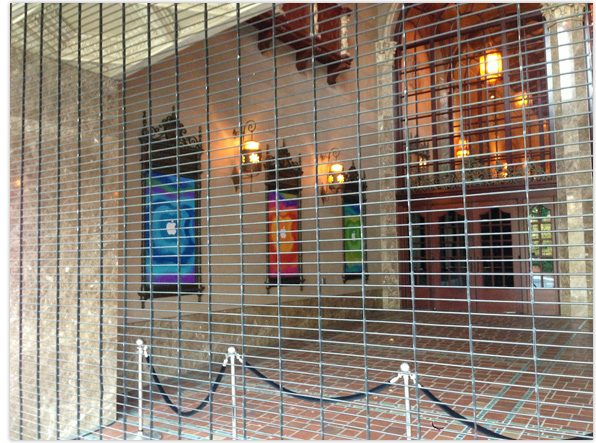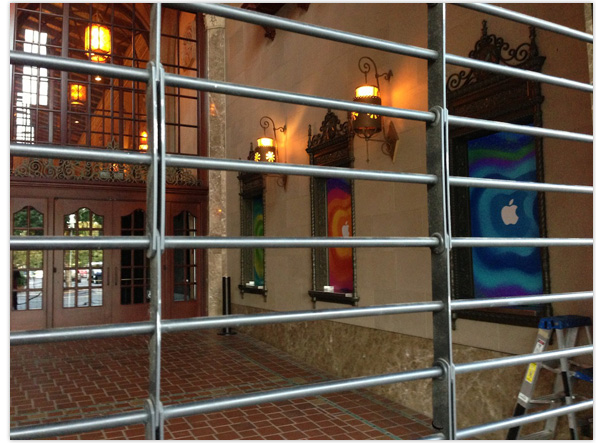 Although most of Apple's recent events have either taken place at the Yerba Buena Center for the Arts in San Francisco, or at its Town Hall auditorium on its Cupertino campus, the company has used the California Theatre for announcements in the past.
The Mercury News reports that the Theatre was the setting for a 2004 announcement which saw Steve Jobs joined on stage by the band U2 to unveil a special edition U2 iPod, and a digital box set of the group's music.
The following year, the venue was used to introduce the first iPod capable of video playback, and TV show purchasing for iTunes.
While the main focus of tomorrow's event is expected to be the iPad mini, recent reports have claimed that Apple will also announce a 13-inch MacBook Pro with Retina display, and updates to the Mac mini and iMac lines.
The event begins at 10.00am Pacific time – 6.00pm here in the UK.