Apple posts "Samsung didn't copy iPad" notice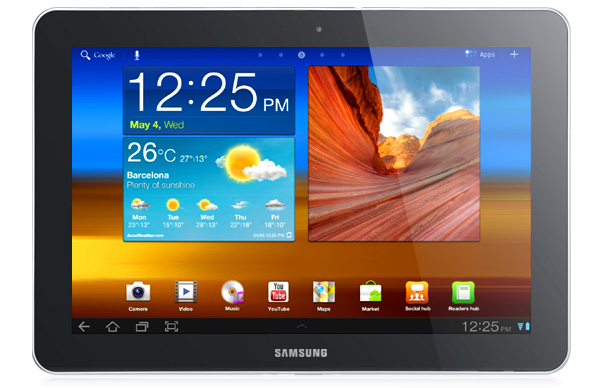 Having lost an appeal against a UK High Court decision that ruled Samsung's Galaxy tab devices didn't infringe on its registered designs, Apple has had to acknowledge the judgment by posting a notice on its UK website.
However, not only has Apple been able to meet the court's requirements by placing a small, unobtrusive "Samsung/Apple UK judgement" link at the bottom of its website, the notice itself is very cleverly worded.
Back when the original ruling was reached, judge Colin Birs essentially said that Samsung's tabs didn't infringe on Apple's designs because they weren't as cool. Unsurprisingly, Apple has included his comments in the notice:
"The extreme simplicity of the Apple design is striking. Overall it has undecorated flat surfaces with a plate of glass on the front all the way out to a very thin rim and a blank back. There is a crisp edge around the rim and a combination of curves, both at the corners and the sides. The design looks like an object the informed user would want to pick up and hold. It is an understated, smooth and simple product. It is a cool design."
"The informed user's overall impression of each of the Samsung Galaxy Tablets is the following. From the front they belong to the family which includes the Apple design; but the Samsung products are very thin, almost insubstantial members of that family with unusual details on the back. They do not have the same understated and extreme simplicity which is possessed by the Apple design. They are not as cool."
In the notice, Apple also points out that a similar case in Germany ruled that Samsung had copied the iPad, and that a US jury found the South Korean company guilty of infringing on its design and utility patents.
In addition to displaying the court's judgment on its website for one month, Apple also has to take out advertisements in a number of British magazines and newspapers, including the Daily Mail, Financial Times, and T3 Magazine.