Apple announces Q4 2012 results, $36 billion in revenue, $8.2 billion net profit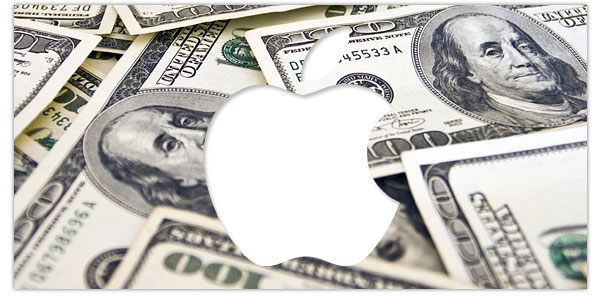 Apple has today announced financial results for its fourth fiscal quarter of 2012. The Cupertino company reported revenue of $36.0 billion and a net profit of $8.2 billion, or $8.67 per diluted share. By comparison, for the same quarter last year it reported revenue of $28.3 billion and net profit of $6.6 billion, or $7.05 per diluted share.
The iPhone continues to be Apple's most successful product, with 26.9 million units sold during the quarter – representing 58% unit growth compared to the same quarter in 2011. The iPad took second place with sales of 14.0 million units, representing a 26% unit increase year-on-year.
The company sold 4.9 million Macs during the quarter, representing a 1% unit increase over the same quarter last year. Unsurprisingly, iPod sales continue to decline, with 5.3 million units sold during the quarter – a 19% decrease. Despite the decrease, the iPod still accounts for over 70% of the MP3 player market.
1.3 million Apple TV's were sold during Q4 – a 100% unit increase year-on-year, and the iTunes Store generated a record $2.1 billion in revenue.
Apple's board of Directors has declared a cash dividend of $2.65 per share, which is payable on the 15th of November to shareholders, as of the close of business on the 12th of November.
In a press release issued by the company, Apple CEO Tim Cook expressed his delight at the results:
"We're very proud to end a fantastic fiscal year with record September quarter results," said Tim Cook, Apple's CEO. "We're entering this holiday season with the best iPhone, iPad, Mac and iPod products ever, and we remain very confident in our new product pipeline."
During the 2012 fiscal year, Apple generated over $146 billion in revenue and a net profit of over $41 billion. Its operating cash flow exceeded $50 billion.
Apple expects revenue of around $52 billion and diluted earnings per share of $11.75, during the first fiscal quarter of 2013.