Apple loses UK infringement appeal against Samsung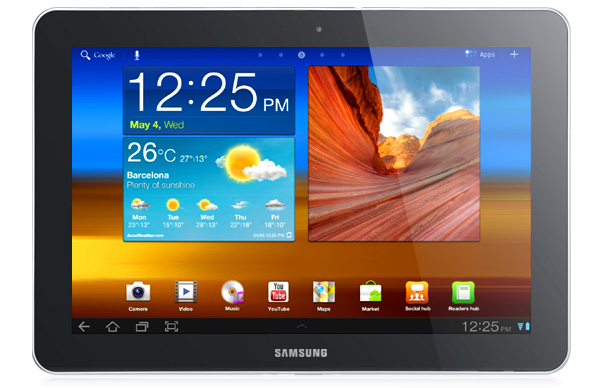 Apple has lost an appeal against a UK court decision that ruled Samsung's Galaxy tab devices didn't infringe on the iPad. The loss means Apple will have to publicly acknowledge that the South Korean company didn't copy its designs by posting notices on its website and in several newspapers & magazines.
Back in July, when the original ruling was reached, Judge Colin Birss outlined the differences between the two company's products, noting Samsung's tablets weren't cool enough to be confused with the iPad.
"They do not have the same understated and extreme simplicity which is possessed by the Apple design," said Judge Birss.

"They are not as cool," he said. "The overall impression produced is different."
According to a BBC News report, the three judges involved in the appeal decided against overturning the original ruling because a related "design-rights battle" in Germany could have confused consumers.
As a result, Apple will have to place adverts acknowledging the ruling in the Daily Mail, Financial Times, T3 Magazine, and other publications.
With regards to recognising the verdict on its website, Apple just needs to a add a small link entitled "Samsung/Apple judgement" to its home page. The link has to remain in place for one month.
The BBC notes that Apple can still appeal to the UK Supreme Court.