Apple issues replacement program for some iMac hard drives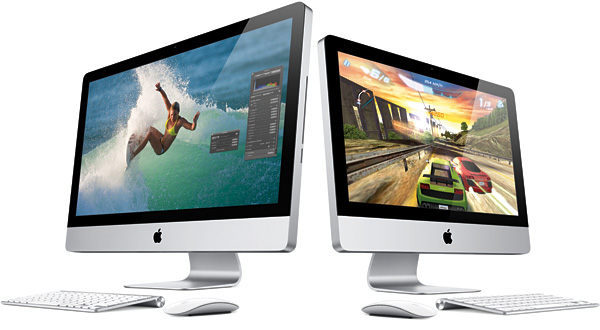 It would appear that a small number of both 21.5-inch and 27-inch iMacs sold between May and July this year, may have shipped with defective 1TB Seagate hard drives. As a precaution, Apple have issued a replacement program which will allow affected customers to get the drives replaced for free.
From the replacement program page:
"Apple has determined that a very small number of Seagate 1TB hard drives used in 21.5-inch and 27-inch iMac systems, may fail under certain conditions. These systems were sold between May 2011 and July 2011.

Apple or an Apple Authorized Service Provider (AASP) will replace affected hard drives free of charge."
How to find out if your iMac is affected
If your iMac has one of the hard drives, and you entered your email address in the registration section when you set it up, then Apple will contact you to inform you of the replacement program. You can also enter your iMac's serial number on the replacement program page to find out if it is one of the models affected.
What to do if your iMac is affected
Apple is advising anybody with an affected iMac to contact them, and arrange to have it replaced as soon as possible. If your iMac's hard drive does need replacing, make sure you backup any important files first though – Apple won't save any of the data on the drive for you.
The free replacement service will be available until the 23rd of July 2012.