Apple quietly improving its Maps app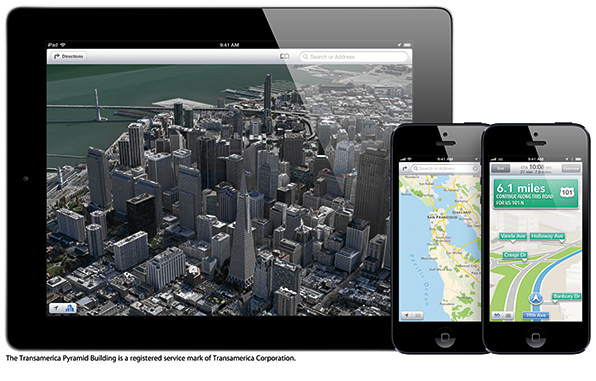 It may not have had the best of starts, but according to a report from The Loop, Apple has been working hard to improve its Maps app. Most recently, the Cupertino company has made significant improvements for users in China and Japan, but other countries and cities around the world have also received updates over the last few months.
The Loop notes that the updates rolled out for Japanese users include toll road notifications, improved road name pronunciation when using turn-by-turn navigation, new icons and labels, and more 3D buildings. While in China, the service has been enhanced with a new font for improved readability, a new colour scheme, updated roads, and some locations have been re-prioritised.
Apple has also introduced Flyover support for 16 cities around the world, including Cologne, Glasgow, Vancouver and Minneapolis. While in Barcelona, London, Madrid, Toronto and a number of other cities, Flyover coverage has been extended.
In addition, 3D buildings have been updated for standard view and turn-by-turn navigation in Birmingham, Dublin, London, Manchester and more.
Launched with iOS 6 back in September, Apple Maps was heavily criticized for containing major glitches and inaccuracies, leading Apple CEO Tim Cook to issue a letter of apology to customers.
In the letter, Cook promised to improve the service, and these numerous updates appear to show that Apple is indeed making progress.
You can view a full list of the locations to receive updates over on The Loop.