Apple ends MobileMe transition period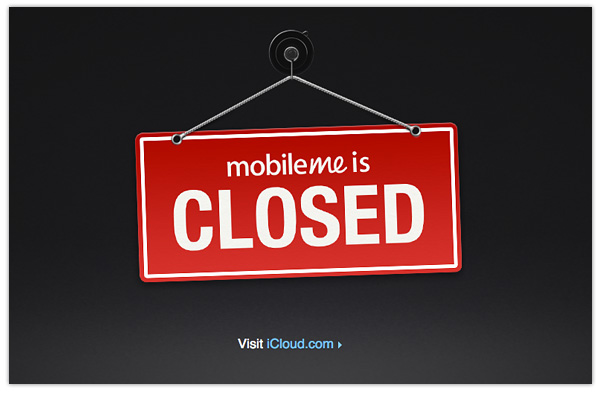 On the 30th of June Apple officially closed its MobileMe service, but gave any remaining users a "limited time" to move their accounts over to iCloud, and to download any iDisk files and Gallery photographs.
That limited time is up. MobileMe.com now redirects to an iCloud.com page featuring a closed sign and a link to the iCloud home page.
Launched in 2008, and priced at £60 ($99) per year, MobileMe gave subscribers access to a number of web based services, including: website publishing, photo and video sharing, online storage, and contacts, calendar, and email syncing.
Unfortunately, it was dogged by technical problems.
At WWDC 2011, late Apple CEO Steve Jobs described MobileMe as "not our finest hour", and announced that it was to be replaced by iCloud.