Apple considering switch from Intel chips in Macs?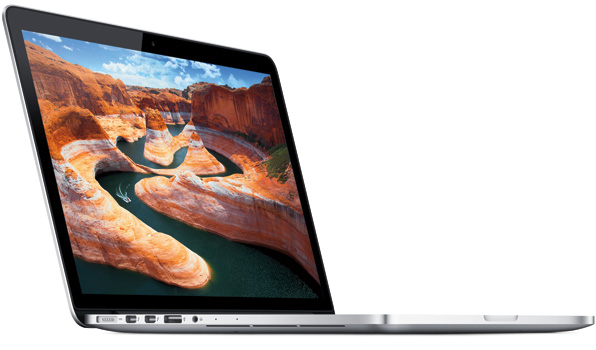 According to a report from Bloomberg, future Macs could be powered by Apple's own custom designed chips. The report, which cites people familiar with the company's research, claims Apple is exploring the possibility of dropping Intel processors in favour of the same ARM-based chips used in the iPhone and iPad.
Apple engineers have grown confident that the chip designs used for its mobile devices will one day be powerful enough to run its desktops and laptops, said three people with knowledge of the work, who asked to remain anonymous because the plans are confidential. Apple began using Intel chips for Macs in 2005.
It's thought that such a move would allow the company to provide a more seamless experience between its Mac and iOS platforms. If you need any evidence that Apple is moving in such a direction, you only need to consider the iOS-ification of recent versions of OS X.
In addition, because they are more power-efficient, ARM-based chips would allow Apple to produce even thinner and lighter portable Macs, as less internal space would be required for the battery.
The report also highlights the recent management shakeup at Apple, which saw Bob Mansfield put in charge of a new Technologies group comprising the company's wireless and semiconductor teams. According to an Apple press release the semiconductor team "have ambitious plans for the future".
Bloomberg stresses however, that no final decision has been made, and that Apple could continue to work with Intel for years to come.
Not only is there no guarantee that Apple could produce ARM-based chips offering the same performance as Intel's chips, but even if they could, the transition would be unlikely to happen in the next few years.
Intel processors have been present in Apple's desktop and notebook products since 2005. Prior to that the company relied on PowerPC chips produced by Motorola.