Apple announces the new Apple TV boasting 1080p video playback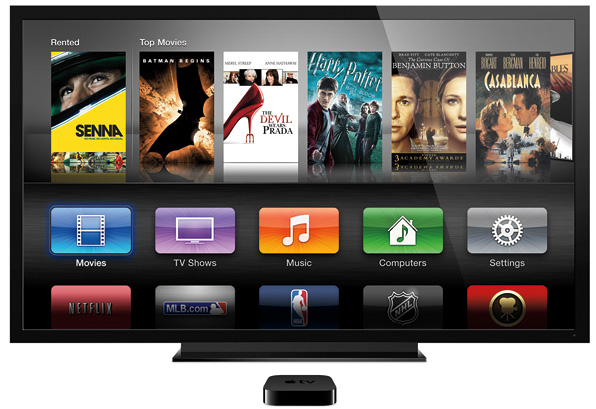 Just as expected, Apple has unveiled a new Apple TV today. It's not the high-definition television we've been anticipating, but rather a refresh to its set-top box. The new model boasts 1080p video playback, a new user interface, and more.
Apple TV now has a "streamlined new user interface," Apple announced, which displays in full 1080p high-definition and looks incredible. The new pop-up menu allows you to navigate your way around your content faster than ever before, and Apple thinks "you're going to love it."
Like its predecessor the new Apple TV gives you full access to iTunes, iCloud, and your Photo Stream; in addition to a number of third-party applications like YouTube, Vimeo, Flickr, and NHL.
Apple has so far kept quiet about the Apple TV's hardware, so it's unclear whether the unit boasts a faster processor or more RAM. However, that's likely because it contains the same CPU as the new iPad, which is yet to be unveiled.
The new model maintains the same £99 ($99) price tag and is available to order today, with shipping from next week.