Apple announces record-breaking Q1 2012 results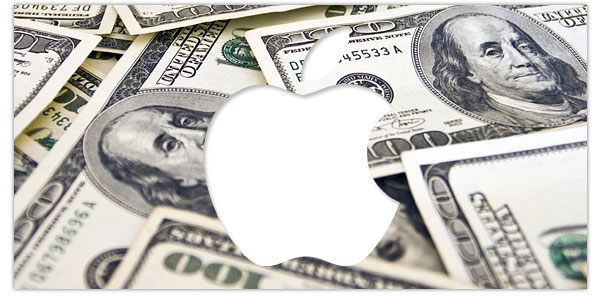 While Apple's first quarter financial call may not have included any new product announcements, it was far from boring. The Cupertino company announced record-breaking results from the first financial quarter of 2012, with $46.33 billion in revenue and a net profit of $13.06 billion.
Its most popular product by far was the iPhone, with a staggering 37.04 million units sold over the last three months, representing an incredible 128% unit growth over the same quarter in 2011. The iPad took second place with 15.43 million units sold, representing a 111% unit increase.
But it wasn't just its mobile devices that have become a huge hit. Apple also sold 5.2 million Macs during the quarter, representing a 26% increase over the same quarter last year. Its iPod was the only product to show a decline, with 15.4 million units sold – a 21% decrease.
The company's software also did incredibly well. Tim Cook, Apple's CEO, announced that over 140 million apps were downloaded from the App Store on Christmas Day alone, with over $4 billion paid to App Store developers so far. Since the release of iCloud late last year, the service now has 85 million subscribers.
If you weren't already impressed by those figures, then consider this: Apple currently has $97 billion in cash, with $60 billion housed offshore. Cook revealed the company was actively seeking to make investments, but that "we're not letting it burn a hole in our pockets."
In a press release issued by the company, Cook expressed his delight at it's record-breaking sales figures:
"We're thrilled with our outstanding results and record-breaking sales of iPhones, iPads and Macs. Apple's momentum is incredibly strong, and we have some amazing new products in the pipeline."
Apple expects revenue of around $32.5 billion during the second fiscal quarter.