Apple announces new iPod touch with 4-inch display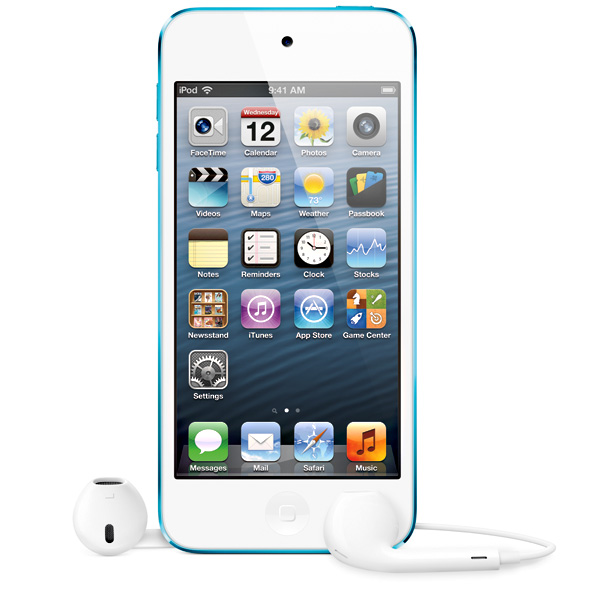 Following the unveiling of the iPhone 5, and the redesigned iPod nano, the third piece of new hardware that Apple announced at today's San Francisco media event was the fifth-generation iPod touch.
Like the new iPhone 5, the new iPod touch has a 4-inch display which offers a resolution of 1136 x 640 pixels, and an aspect ratio of 16:9. Measuring just 6.1mm thick, and weighing 88 grams, it's the thinnest and lightest iPod touch to date.
Apple's A5 dual-core processor powers the new device. In terms of performance it offers twice the processing power, and seven times faster graphics, compared to the A4 chip used in the fourth-generation iPod touch.
The new iPod touch also features a 5 megapixel iSight camera with autofocus, support for 1080p video recording with video image stabilization, face detection and an LED flash. And like the iPhone 5, the camera now has a panoramic mode.
As expected, the iPod touch will ship with iOS 6, but unexpectedly it will also feature Apple's digital personal assistant – Siri.
One of the new iPod's more usual features comes in the form of a pop-out button for attaching a lanyard, or as Apple calls it – a Loop.
The new iPod touch comes in two storage capacities: 32GB for £249 ($299), and 64GB for £329 ($399). And, for the first time, the device is available in pink, blue, silver, slate, and yellow – in addition to the usual black and white.
Preorders for the new iPod touch begin this Friday, the 14th of September.