Apple announces new redesigned iPod nano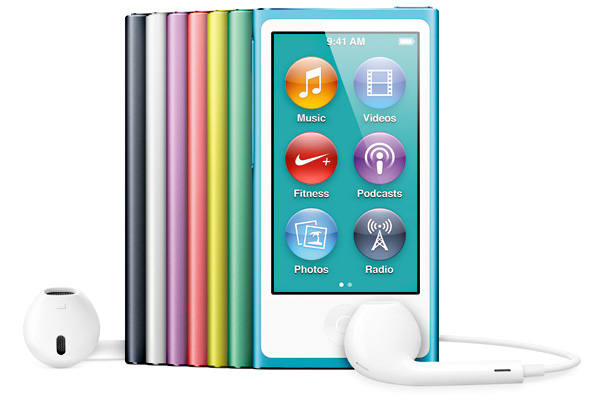 While the new iPhone 5 took the spotlight at today's media event, it wasn't the only new hardware announced. Apple also unveiled a couple of new iPods, starting with a completely redesigned iPod nano.
The new iPod nano has a 2.5-inch display – the biggest screen ever featured on a nano, and measuring just 5.4 mm thick, it's the thinnest nano ever. The device has physical controls down the side, and an iPhone style home button on the front. In addition the screen has muti-touch capabilities.
Despite its slim size, the new iPod nano isn't short on features. It has an integrated FM tuner, pedometer, support for Nike+, Bluetooth, and Apple's new Lightning connector.
The new iPod nano has 16GB of storage, comes in seven different colours: pink, yellow, blue, green, purple, silver and slate, and will be available in October for £129 ($149). Preorders start on Friday.