Apple announces 128GB fourth-generation iPad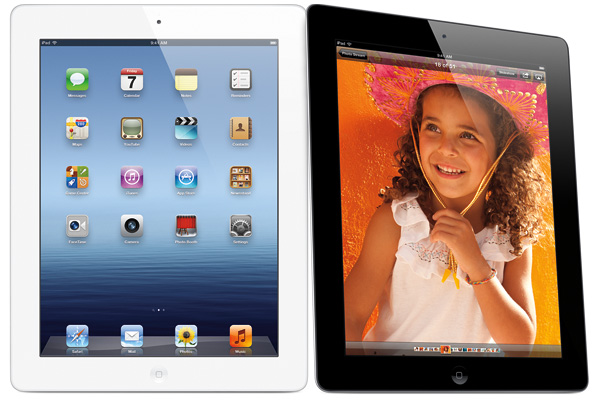 Confirming a rumour which which we told you about earlier this week, Apple has today officially announced that the fourth-generation iPad with Retina Display will soon be available to purchase with a 128GB capacity – offering twice the storage space of the company's previously biggest iPad models.
From a press release issued by the company:
With more than 120 million iPads sold, it's clear that customers around the world love their iPads, and everyday they are finding more great reasons to work, learn and play on their iPads rather than their old PCs," said Philip Schiller, Apple's senior vice president of Worldwide Marketing. "With twice the storage capacity and an unparalleled selection of over 300,000 native iPad apps, enterprises, educators and artists have even more reasons to use iPad for all their business and personal needs.
Today's announcement follows the leak of new fourth-generation iPad SKUs which were said to have come from a high-profile US retailer. The SKUs featured a reference to an "ULTIMATE" model – Apple's other storage sizes of 16GB, 32GB, and 64GB are known as "GOOD," "BETTER," and "BEST," respectively. In addition, a beta version of iOS 6.1 was found to include a reference to a 128GB capacity.
The new 128GB fourth-generation iPad will go on sale on Tuesday, the 5th of February, with a retail price of £639 ($799) for the Wi-Fi-only model, and £739 ($929) for the Wi-Fi + Cellular model.
Will you be ordering one?