Apple announce significant update to Final Cut Pro X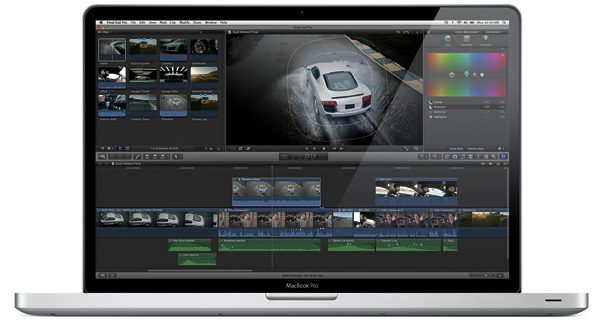 In a press release issued earlier today, Apple have announced a "significant update" to its video editing application Final Cut Pro X. The update includes a number of improvements, such as the introduction of multicam editing, advanced chroma keying, and enhanced XML for better plug-in compatibility.
From the press release:
"CUPERTINO, California—January 31, 2012—Apple® today released Final Cut Pro® X v10.0.3, a significant update to its revolutionary professional video editing application, which introduces multicam editing that automatically syncs up to 64 angles of video and photos; advanced chroma keying for handling complex adjustments right in the app; and enhanced XML for a richer interchange with third party apps and plug-ins that support the fast growing Final Cut Pro X ecosystem. Available today as a free update from the Mac® App Store™, Final Cut Pro X v10.0.3 also includes a beta of broadcast monitoring that supports Thunderbolt devices as well as PCIe cards."
Final Cut Pro X v10.0.3 is available from the Mac App Store for £199.99 ($299.99), or as a free update for existing users. A free 30-day trial version of the software can be downloaded from Apple's website.
If you are a Final Cut Pro X user let us know what you think of this update.