Apple announce 7th of March iPad media event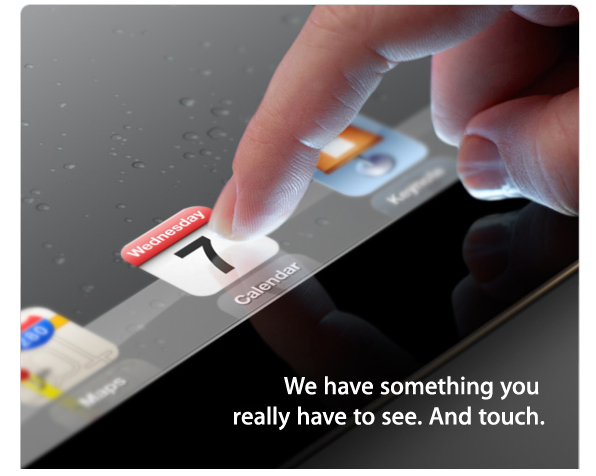 As rumoured, Apple have today announced that they will be holding a media event for the next-generation iPad on Wednesday the 7th of March, at the Yerba Buena Center for the Arts in San Francisco.
The invite for the event (pictured above) features an iPad which appears to have a higher resolution screen than the current generation – hopefully this is the much-anticipated retina display.
Also note that based on the app spacing in the dock, the iPad pictured appears to be in portrait mode – yet there is no physical home button?
The event will start at 10.00am PST, which is 6.00pm UK time. We will, of course, be covering whatever gets announced on here.
[Via The Verge]