Apple adds high-DPI cursors in Mac OS X 10.3.7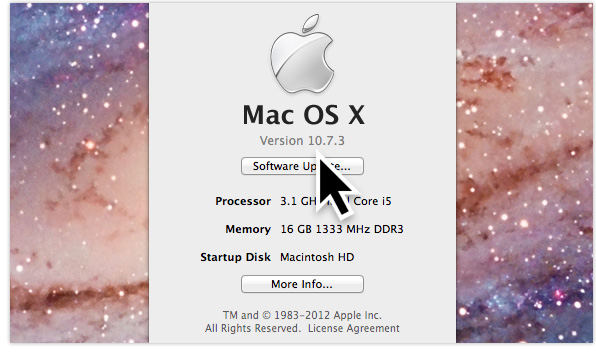 If you've installed the recent Mac OS X 10.3.7 update, did you notice anything different about the hand cursor that appears when you hover over website links? No, me neither, but much-respected blogger John Gruber did. Not only has the angle of the pointing finger changed, but thanks to a higher DPI, it now scales more gracefully to bigger sizes.
Apparently, the camera cursor for taking screenshots of windows, the grab hand in Mail, and other user-interface elements have also been given the same high-DPI treatment.
So why would Apple do this? One explanation could be that it's been done for the benefit of users with visual impairments – thanks to the Universal Access system preference in OS X, users have long been able to increase the size of their cursor – but now they no longer loose their crispness when scaled:

Scaled cursor prior to the OS X 10.3.7 update

Scaled cursor after the OS X 10.3.7 update
Another explanation could be that Apple may be preparing OS X for the launch of higher resolution, retina display Macs – which, Gruber points out, is given extra credence by Mac mini owners reporting their TV connected systems booting into HiDPI mode after updating to OS X 10.3.7.
If recent rumours are to be believed, we could see a MacBook Pro sporting an ultra high-resolution display later this year. While I would personally like to see Apple introduce retina display Macs, I'm not sure whether or not they would convince me rush out and replace my 2011 iMac straight away – what about you?