Why Siri remains exclusive to the iPhone 4S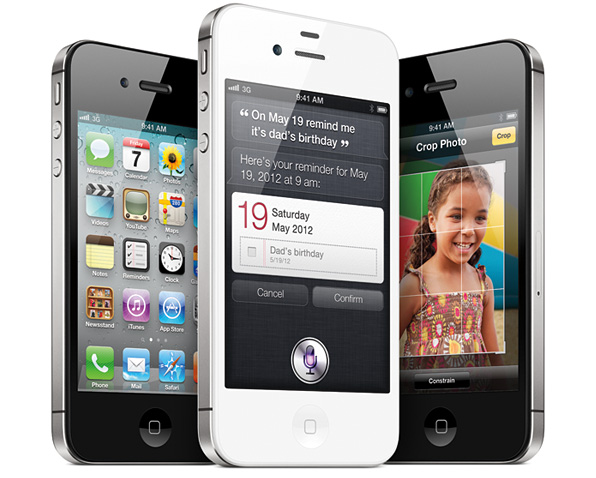 Despite conspiracy rumors suggesting Siri is exclusive to the iPhone 4S in an bid to make you buy one, there's a very good reason why the virtual assistant has not made its way to Apple's older iOS devices. It's actually because the software requires Apple's latest dual-core A5 processor, and the special "noise-reduction circuitry" the chip offers.
That's according to a CNET report, which provides us with the real reason why other iOS devices won't get Siri. It's not that their chips can't handle it – after all, we've already seen the feature working on the iPhone 3GS – it's just that they wouldn't do a very good job of handling it. And as you know, Apple won't provide you with a poor experience if it can help it.
CNET explains why the A5 is special, thanks to a company called Audience:
"Apple's A5 processor includes noise-reduction circuitry licensed from a start-up called Audience, and a chip analyst believes that fact resolves an iPhone 4S mystery and explains why the iPhone 4 lacks the Siri voice-control system.

Audience revealed details of its Apple partnership in January, when it filed paperwork for an initial public offering (IPO) of stock. Teardown work from iFixit and Chipworks revealed a dedicated Audience chip in the iPhone 4, but the iPhone 4S integrates Audience's "EarSmart" technology directly into the A5 processor, the company's S-1 filing said."
The iPhone 4, with its single-core A4 processor, does have noise-reduction circuitry, but it reportedly works only when you place your iPhone next to your ear. However, the EarSmart technology built into the A5 chip provides a feature called "fair-field speech," which can filter out noise up to a few feet away while you hold your device in your hand.
So again, it's not that your old iOS device won't run Siri, it's just that it won't run it well. But this begs the question: Why doesn't the iPad 2 – which uses the same A5 chip as the iPhone 4S – run Siri? Well, presumably that noise-reduction circuitry and the technology from Audience doesn't feature in the device.