Apple acknowledges iOS 6.1 Exchange bug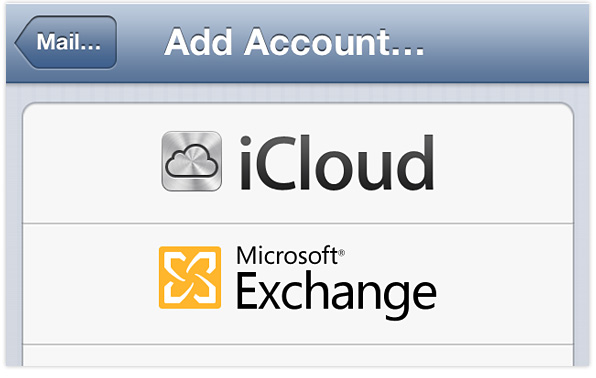 Apple has published a support document acknowledging a bug affecting Microsoft Exchange accounts on devices running iOS 6.1. In the document, Apple confirms that the bug can result in increased network activity and reduced battery life on devices, and that the company is working on a fix.
"When you respond to an exception to a recurring calendar event with a Microsoft Exchange account on a device running iOS 6.1, the device may begin to generate excessive communication with Microsoft Exchange Server. You may notice increased network activity or reduced battery life on the iOS device. This extra network activity will be shown in the logs on Exchange Server and it may lead to the server blocking the iOS device. This can occur with iOS 6.1 and Microsoft Exchange 2010 SP1 or later, or Microsoft Exchange Online (Office365)."
Apple says it has identified a fix for the issue, which will be released in a future update. In the meantime, the following steps offer a temporary fix:
1. Go to Settings > Mail, Contacts, Calendars
2. Select the Exchange account from your Accounts list.
3. Turn the switch for Calendars to OFF.
4. Wait ten seconds.
5. Turn the switch for Calendars back to ON
Earlier this week, Apple released an update to address another iOS 6.1 bug which impacted 3G performance on the iPhone 4S.
Have you experienced the Exchange bug on your iOS 6.1 device?