Angry Birds Star Wars launches for the iPhone, iPad & Mac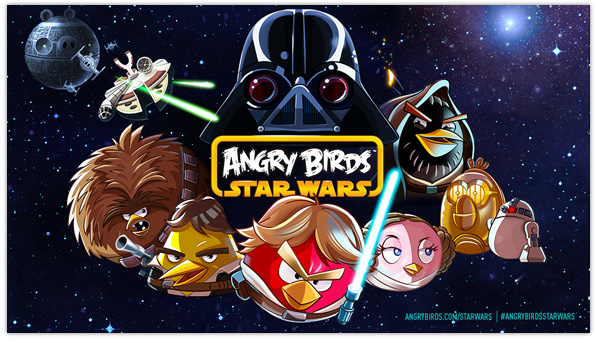 Following countless teasers, Rovio has finally released Angry Birds Star Wars for the iPhone, iPad and Mac. If you're a fan of the series you will pleased to know that the basic mechanics of the game remain unchanged, but in homage to the sci-fi franchise, the birds have lightsabers & blasters, and the pigs are Stormtroopers.
Join an epic adventure with the Angry Birds in the legendary Star Wars™ universe! Use the Force, wield your lightsaber, and blast away Pigtroopers on an intergalactic journey from the deserts of Tatooine to the depths of the Pig Star — where you'll face off against the terrifying Darth Vader, Dark Lord of the Pigs! Can you become a Jedi Master and restore freedom to the galaxy?
Angry Birds Star Wars features over 80 levels, the ability to level up birds and improve their skills, plus lots of secrets and hidden goodies. If at any point you get stuck on a level you can call down the "Mighty Falcon". An additional in-app purchase unlocks 40 Dagobah Challenge Levels featuring Jedi Master Yoda.
Angry Birds Star Wars for the Mac is priced at £2.99 ($4.99), the iPad version is £1.99 ($2.99), and the iPhone & iPod touch version costs £0.69 ($0.99).