Apple removes clever code that hid its statement over Samsung case on UK website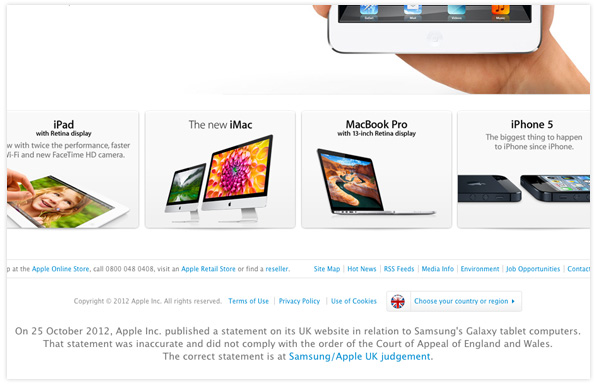 Apple has removed a clever piece of code from its U.K. website that caused the link to its statement over the Samsung ruling to disappear below the fold until a visitor scrolled down to the bottom of the page. The link to the statement is now visible when the page loads on most screens.
Earlier this month, following Apple's decision to publish the statement on a different page of its site, a judge ordered that the Cupertino company must display a link to the statement on its homepage in 14-point Arial font. Apple did do that, but it also used a little trick that caused it to be off screen until you scrolled down the page.
It has now removed that code, making the statement easier to spot.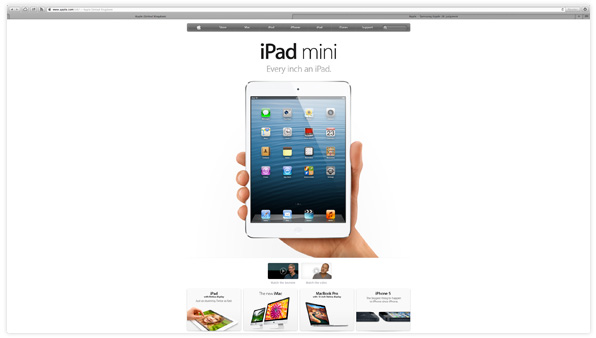 Previously, the link to the statement was pushed below the fold – even when the page was viewed full screen on a 27-inch iMac.
This isn't the first time Apple has used this trick. In fact, it does it quite often to automatically adjust page layouts to suit different window sizes. However, its decision to use it on the footer of its U.K. homepage – and not on its U.S. homepage – was seen as an obvious move to conceal the statement.
Did you notice Apple's statement before the code was removed?