Adobe ceasing Flash development for mobile devices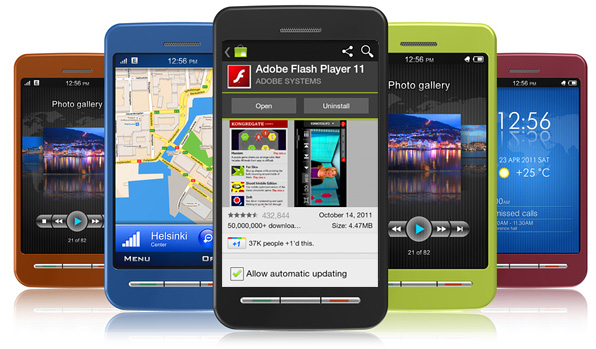 Back in April 2010 Steve Jobs famously wrote an open letter explaining why Apple doesn't allow Flash on its iPhones, iPods & iPads – outlining issues with reliability, security, performance, and the lack of support for touch based devices. He concluded that Flash belonged to the era of PCs and mice, and that Adobe should focus more on HTML5 tools.
At the time, the letter caused a fair amount of controversy, but perhaps Adobe took some of Steve Jobs's advice on-board. Today they announced that they are ceasing development of Flash on mobile devices, and refocusing their efforts on HTML5.
The news was first revealed in an email memo obtained by ZDNet, and then later confirmed in a post published on the Adobe blog:
"Our future work with Flash on mobile devices will be focused on enabling Flash developers to package native apps with Adobe AIR for all the major app stores. We will no longer continue to develop Flash Player in the browser to work with new mobile device configurations (chipset, browser, OS version, etc.) following the upcoming release of Flash Player 11.1 for Android and BlackBerry PlayBook. We will of course continue to provide critical bug fixes and security updates for existing device configurations. We will also allow our source code licensees to continue working on and release their own implementations."
Personally, I have never missed not having Flash on the iPhone, iPod touch or iPad. I've also owned mobile devices that can run Flash, but aside from testing it, have never had the need to use it.
What do you think of today's news? Let me know your thoughts by leaving a comment below.