Apple launch online stores for Czech Republic, Hungary, Poland & UAE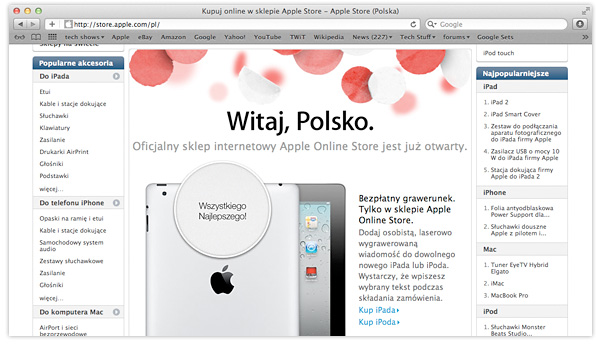 Apple fans in the Czech Republic, Hungary, Poland and the United Arab Emirates can now buy the latest Apple gadgets via their own official online stores. Launched yesterday, Apple are promoting the new stores with confetti strewn welcome messages on each countries homepage.
These screen grabs show the current homepages of the four countries – the confetti matches each country's national colours:
Czech Republic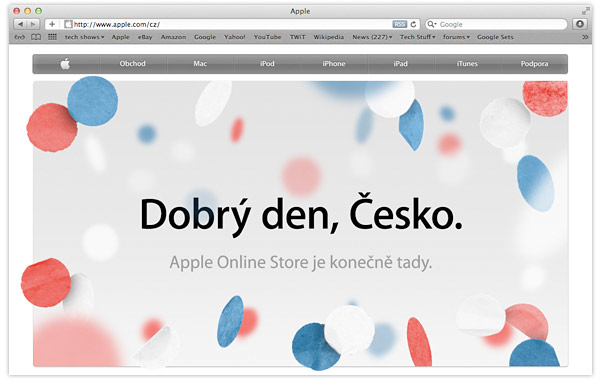 Hungary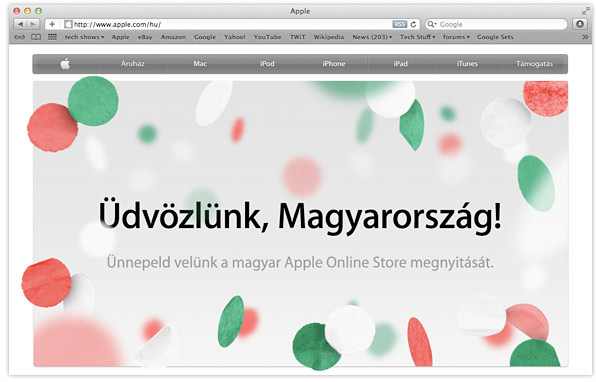 Poland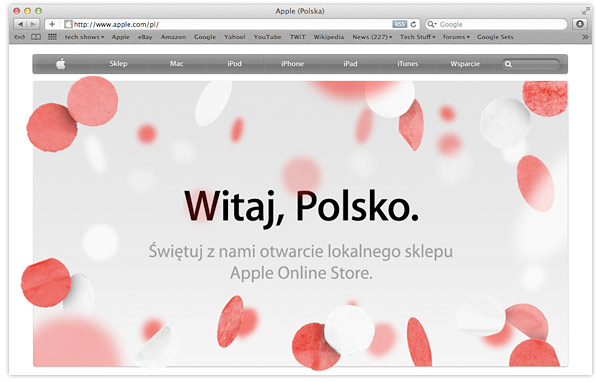 United Arab Emirates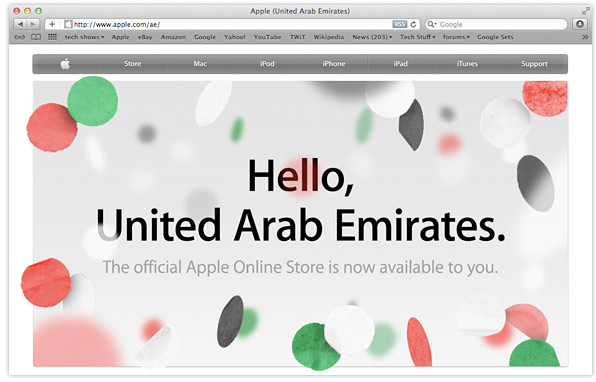 The addition the latest 4 online stores takes the total to 41, though in some cases countries have stores in more than one language – for example, Canada has both English and French versions.
[Via MacRumors]