13-inch Retina MacBook Pro prices expected to begin at $1,699 (£1,061)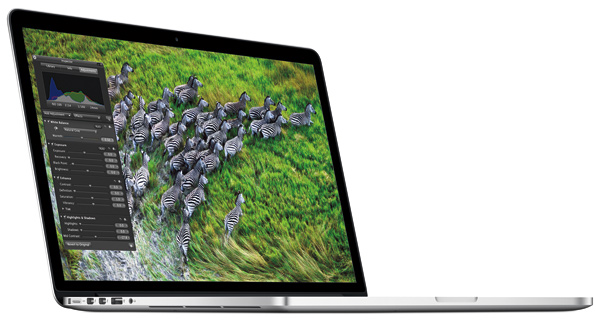 In addition to the iPad mini, Apple is expected to unveil a number of new Macs at its press event in San Jose next week, including a refreshed Mac mini, and a redesigned iMac. The Cupertino company is also expected to unveil its much-anticipated 13-inch MacBook Pro with Retina display, and according to one report, pricing will start at $1,699 (approx. £1,061).
9to5Mac reports that it has now "received pricing information on the base model and the best" model." Based on the prices it has received, it estimates the 13-inch Retina MacBook Pro to start at $1,699, while the high-end model will be $200-$300 (approx. £125-£187) more.
As the report notes, the base model 15-inch Retina MacBook Pro retails for $2,199 in the United States, and so the 13-inch model creates a less expensive option for those who prefer a smaller notebook. 9to5Mac expects the new machine to be available shortly after launch, but warns that there will be supply constraints just as there was with the 15-inch model back in June. (I waited a whole month for mine.)
The 13-inch Retina MacBook Pro is expected to get a 2560 x 1600 display, which is the same resolution as the 30-inch Cinema Display. In comparison, the 15-inch model has a 2880 x 1800 resolution.
Before those of you in the U.K. get your hopes up too much, the currency conversions we've made in this post are simply from dollars to pounds — we haven't added any taxes, or other increases that are sometimes applied to Apple's products in the U.K.
With that said, to get a better idea of how much the notebook will cost us Brits, we can take a look at the base model 27-inch iMac. That's currently priced at $1,699 in the U.S., the same price that the 13-inch Retina MacBook Pro is expected to start at. In the U.K., the same iMac retails at £1,399. So that's the price you can expect to pay for Apple's latest notebook.