Will some iCloud services be free with Mac OS X Lion?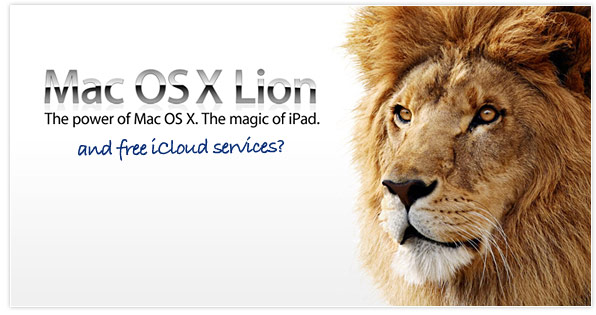 In the run up to its unveiling at WWDC next week, there has been plenty of speculation surrounding Apple's new iCloud service. While everyone is dying to know what it will do, not many people are asking how much it will cost. Well, for those that are interested, many services may be free when you upgrade to Mac OS X Lion.
Citing sources "familiar with Apple's plans," AppleInsider reports that the services currently offered as part of MobileMe – which includes email, bookmarks & contact syncing, file & photo storage and calendars – will no longer require a $99 (£59) annual fee and will instead be bundled with Mac OS X Lion. However, you may have to stump up some cash for some services.
The music streaming service, which has been the centre of iCloud speculation in recent months, will no doubt require users to pay a fee of some kind. While AppleInsider's sources gave no indication of what that fee may be, or whether it will be a monthly or annual subscription, the licensing agreements Apple has secured with the major record labels are sure to come at a cost for the end user.
I know the service we're all looking forward to is music streaming from the cloud, but the idea that these other services may be free is still exciting. I've been a MobileMe user for some years, and although I'll admit that the service isn't perfect, for Mac and iOS users there's no better way to sync your devices.