Will Apple's new Mac Pro feature a whopping 16-core processor?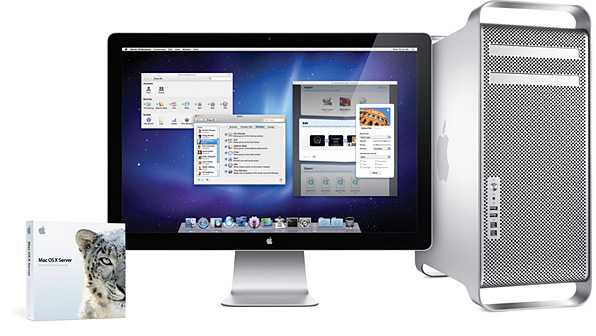 You'd be forgiven for thinking that after nearly a year with no update, Apple may have forgotten about its Mac Pro – the high-end desktop aimed at professionals. However, there's a new one on its way this year, and it will blow your socks off!
9to5 Mac cites a "reliable source" who has managed to get a glimpse of internal Apple documents pertaining to the new Mac Pro. In addition to quoting a "Mid 2011" release, the documents offer some juicy details on what we can expect from the new machine.
Its most exciting attribute is its new processor, which is said be available with 6, 8, 12, and for the first time ever, a whopping 16 cores. Furthermore, Apple has reportedly already begun the process of assembling the new system, which is expected to arrive just after Mac OS X Lion in late July, or early August.
While that 16-core powerhouse could pack two 8-core Sandy Bridge processors, the report ties in with a previous rumour that claims the new Mac Pro will feature a whole new Intel CPU, custom-made for Apple's desktop, and unseen in any other PC.
In addition to new CPUs, speculation suggests the machines will boast Intel's Thunderbolt technology – which recently made its way into Apple's MacBook Pro and iMac all-in-one families – faster, more reliable solid-state drives; and possibly even Blu-Ray options for its Final Cut Pro users.
9to5 Mac's source mentions that "Apple is investing heavily into Mac Pro," which will be reassuring, I'm sure, to those who rely on the machine.