UK Apple expo for creative professionals attracts interest from over 3,000 people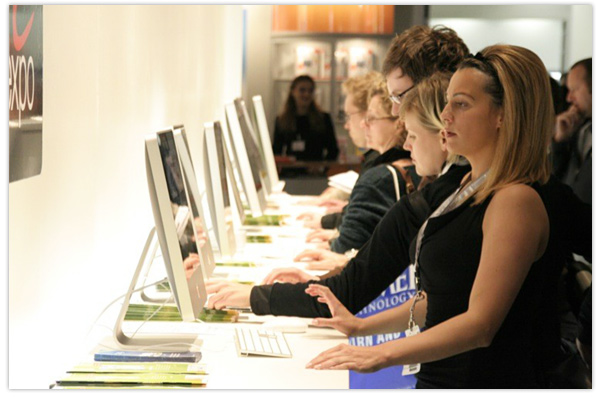 More than 3,000 people have requested tickets for an Apple exhibition based in the UK that will kick off later this year. Aimed at creative professionals with Mac and iOS devices, Appule promises to deliver "a forum to engage with each other and key suppliers."
The two-day event will take place at The Barbican Centre in London on 11 and 12 October. The expo's website states the event is "strictly for professional Apple Computer users only," but it also caters to those with iOS devices:
Design, print, publishing, audio, video, photo, web. PLUS business applications & specialist products. PLUS iPhone, iPad, iPod for business. All under one roof for two days.
Although Apple no longer attends events like this, its biggest rival, Microsoft, will be there to promote Office for Mac among 100 other exhibitors that specialize in areas such as CAD, 3D design, and architecture; audio, video, and television; photography, publishing, and print; and lots more.
Previously called AppleExpo, the event was renamed Appule after organizers Indigo Media received a letter from Apple's legal team forcing them to cease using the Cupertino company's name. Indigo's CEO, Robert Peckham, says the change is just common sense:
"It was decided, a little while back, that the common sense approach was to change the name of the event, so as not to offend or confuse anybody going forward; much the same way Apple Expo in Canada changed its name to iExpo last year."
Clearly the name change has had little impact on interest, with thousands still itching to book their place at the event. Tickets will go on sale in June.
[Via: MacWorld UK]