Tribute to Steve Jobs created with 4001 post-it notes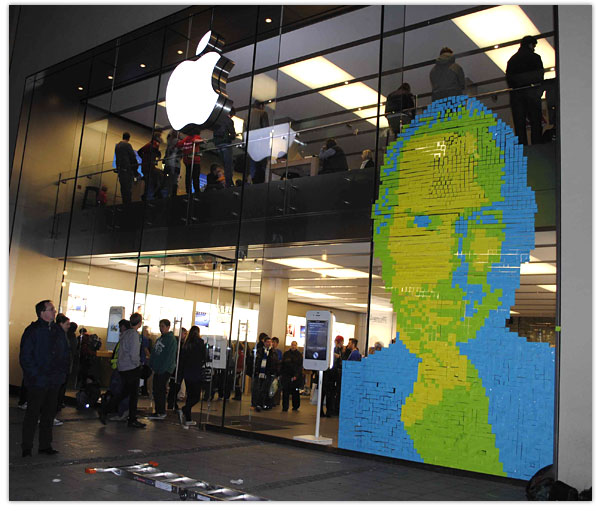 This fantastic portrait of Steve Jobs is the work of Christian Mauerer, who, along with a team of helpers, decided to create a tribute to the former Apple CEO on the outside of the Munich Apple Store. Apparently the portrait, which was created using 4001 post-it notes, took six hours to complete.
This time-lapse video shows the tribute being assembled:
As you might expect, the portrait was designed on a Mac, filmed with an iPhone 4 and edited with iMovie on a MacBookAir.
For more photographs visit Christian's Facebook page.