This iPhone 5 clone looks impressive… until you start using it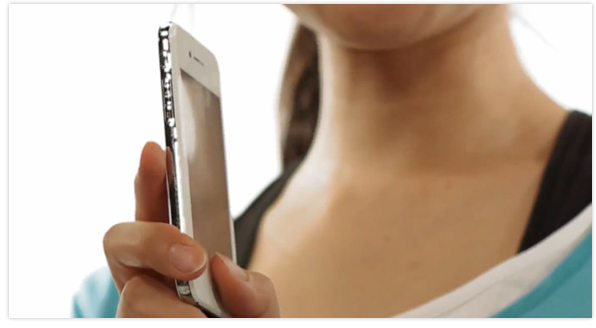 Until Apple's iPhone 5 is announced later this year, only a few people inside the Apple camp in Cupertino, and possibly within certain carriers around the world, know what the fifth-generation iPhone looks like. However, based on those leaked case designs, that may or may not be for the actual iPhone 5, Chinese manufacturers are creating some pretty impressive iPhone 5 clones.
The latest has been discovered by M.I.C. Gadget who have put together this great little video:
On the outside (and from a distance), I have to say the latest of these devices looks pretty nice. It sports a rounded rear casing like that on the iPhone 3GS, a thinner form factor, and it weighs less than the iPhone 4. Oh, and it also comes in three colors. Then there's the accessories: it comes bundled with a case, two batteries, and even a stylus.
So far, so good – that's more than you get from Apple. However, there are some things that let this device down.
Firstly, whatever operating system this device is running has been created to look identical to iOS, and it does… but it's clearly nowhere near as smooth. Swiping through your home screens is slow, there's no App Store, and the built-in apps look pretty poor. As the lady in the video describes, "the software looks crappy."
The Apple logo on the back of the device is also distorted and feels like a sticker, and the video quality is poor. However, above all those flaws, that touchscreen doesn't look like a capacitive touchscreen that we're used to in the real iPhone – it looks like one of those old-fashioned ones that are pretty much useless without a stylus. And that's probably why this device comes bundled with two of them!
But flaws aside, this device looks pretty impressive to me. When you compare it to some of the Chinese iPhone clones I've seen in the past, the manufacturers of this device have done a pretty good job. I'm a big fan of its design and seeing this thing makes me want an iPhone 3GS-like rounded back on the real iPhone 5.
What do you think of this latest iPhone clone?
[via 9to5 Mac]