More details of Apple's planned "spaceship" campus released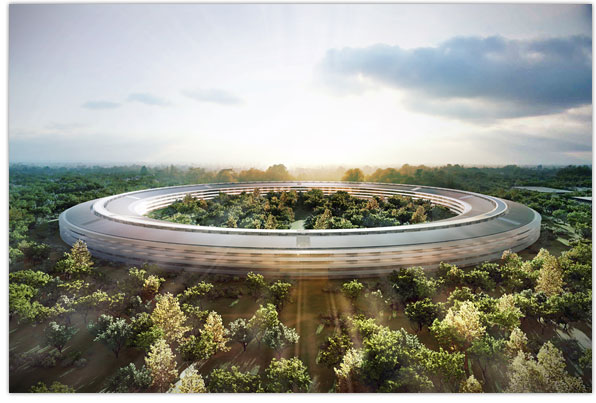 More information about Apple's planned second "spaceship" campus has been made available on the City of Cupertino's website. The information, which comes in the form of a series of proposal documents, includes an introduction to the project, site plan & landscaping, floor plans, and some fantastic looking renderings – three of which, I've included in this post.
From the project introduction:
"Apple proposes to create Apple Campus 2 – an Integrated 21st century campus surrounded by green space. This new development will provide a serene and secure environment reflecting Apple's values of innovation, ease of use and beauty. The state-of-the-art office, research and development facilities include strategies to minimise energy demand, reduce car travel and increase the use of reclaimed water."
Renderings of the Apple Campus 2


Steve Jobs presented his proposal for the new campus to the Cupertino City Council back on the 7th of June this year:
Providing Apple's plans are approved by the Cupertino City Council, which seems highly likely, it's thought that the new campus could be completed by 2015.
[Via MacRumors]