Steve Jobs tribute created from MacBook Pro parts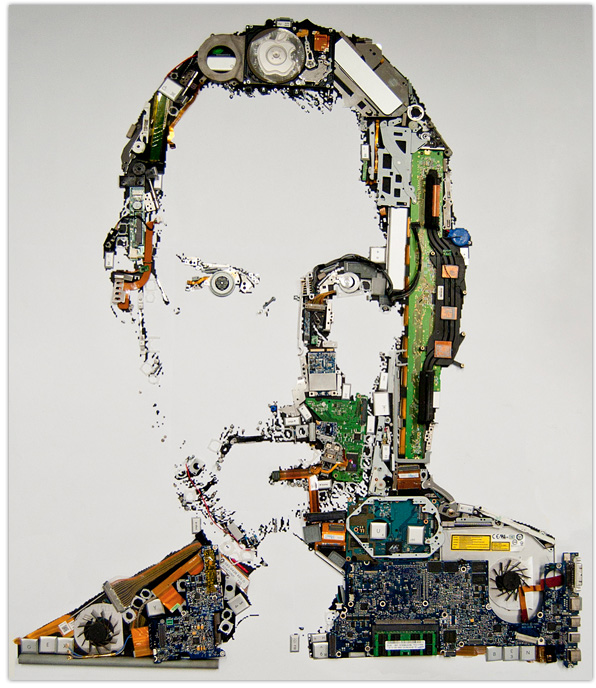 I've seen some fantastic, creative tributes to Steve Jobs over the last couple of days, but this one from the clever folks over at Mint Digital is my favourite.
A post from the Mint Digital research team explains that a donated MacBook Pro had originally been stripped down for another project, and on hearing the sad news it was decided that the left over parts could be put to a good use:
"This morning, surrounded by the fruits of his labour, we heard the news that the man behind all of these incredible products had died. It seemed fitting to create a tribute to him using the spare components of the old Mac book pro. Every component has been broken down to its most basic form and reassembled into a portrait of Steve Jobs."
Of all the tributes, which has been your favourite? Let me know by leaving a comment below.