Steve Jobs is honored at the Webby Awards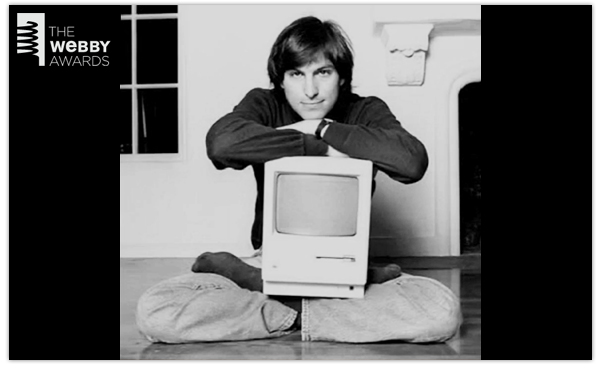 The 16th annual Webby Awards, which took place last night in New York City, featured a tribute to Apple co-founder Steve Jobs. John Hodgman & Justin Long, who starred in the "I'm a Mac, I'm a PC" adverts, and Richard Dreyfuss, the voice behind "The Crazy Ones" advert took to the stage to introduce a special video featuring a number of famous faces.
The video, which you can watch below, includes tributes from US President Barack Obama, Apollo astronaut Buzz Aldrin, U2 Frontman Bono, TV host Stephen Colbert, and others. In keeping with Webby tradition, each speech is five words.
[Via GigaOM]