Steve Jobs interview from 1990 resurfaces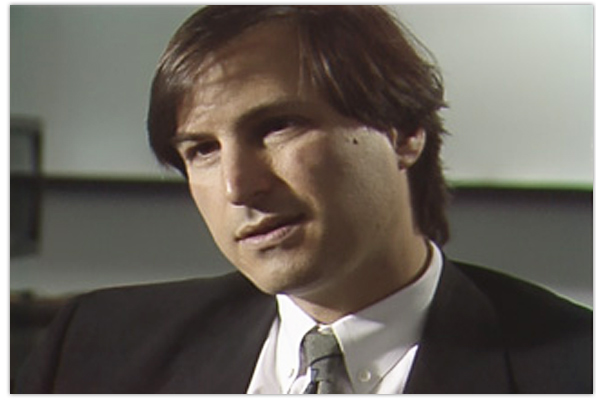 Back in 1990 Steve Jobs was interviewed for the TV series 'Machine That Changed the World, The Program Paperback Computer'. The full interview, which is 50 minutes in length (including outtakes), is now available to watch online courtesy of Open Vault and 9to5Mac.
While the interview took place during Steve Jobs' time at NeXT Computers – the company he founded after being ousted from Apple, the original Macintosh is also discussed:
"Well the Macintosh as you remember when it came out, we called it the computer for the rest of us. And what that meant was ah that while experts could use some of the computers that were already out, most people didn't want, again the computer was not an end in itself. It was a means to an end. And so most people didn't want to learn how to use the computer. They just wanted to use it. And the Macintosh was supposed to be the computer for people that just wanted to use a computer without having to learn how to use one, spend six months."
You can read a transcript of the interview on Open Vault.